Contest is over. Ron Green is our random winner. Congratulations, Ron!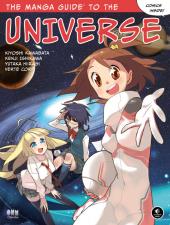 The nice folks at No Starch Press are giving away a copy of their very new "Manga Guide to the Universe" to one lucky Wild About Math! reader. And, they'll ship it to anyone in the universe, although they used the word "planet." So, here's the deal. Leave a comment telling me you want to win. Be sure to put your email in the comment form. When I get 10 comments I'll disable commenting for this post and I'll have Random.org pick a lucky winner. I'll send your email address to the No Starch folks and they'll ship you the book. If you're one of these people who checks this blog continuously for updates then you might have a 10% chance of winning the book. Sweet!
From the book's web page:
Join Kanna, Kanta, Yamane, and Gloria in The Manga Guide to the Universe as they explore our solar system, the Milky Way, and faraway galaxies in search of the universe's greatest mysteries: dark matter, cosmic expansion, and the Big Bang itself.

As you rocket across the night sky, you'll become acquainted with modern astronomy and astrophysics, as well as the classical discoveries and theories on which they're built. You'll even learn why some scientists believe finding extraterrestrial life is inevitable!
Note that the ink on the books needs to dry so No Starch Press won't be shipping the book to the winner until the week of June 27.
Good luck!